Six Ways to Help Kids Navigate the COVID-19 Pandemic
Regardless of the impact COVID-19 has had on each family, kids are experiencing stress. Discover ways to help kids navigate the COVID-19 pandemic.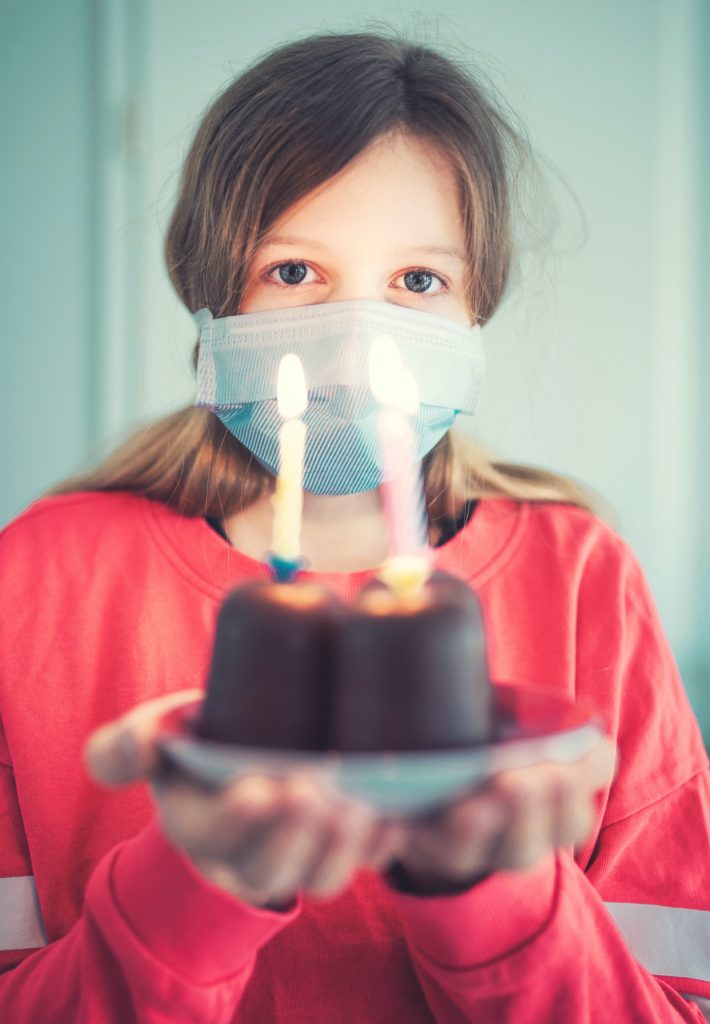 As a therapist, here's what I've noticed kids express they are experiencing verbally or through play:
Concerned about getting sick
Worried someone they love will get sick
Trying to protect themselves and those they love
Feeling a sense of protection in wearing a mask
Discomfort in wearing a mask for sensory or other reasons
Adjusting to online or hybrid learning and the pros and cons of each
Missing friends and family they aren't able to see
Something they care about has been canceled
The ever-present hum of wondering what's safe, what's coming next, and if your family will be okay takes a toll over time.
But if COVID-19 is sparing most kids' bodies, it's not being so kind to their minds. Nobody is immune to the stress that comes with a pandemic and related quarantining. Children, however, may be at particular risk. Living in a universe that is already out of their control, they can become especially shaken when the verities they count on to give the world order–the rituals in their lives, the very day-to-dayness of living–get blown to bits.

Jeffrey Kluger, The Coronavirus Seems to Spare Most Kids From Illness, but Its Effect on Their Mental Health Is Deepening, Time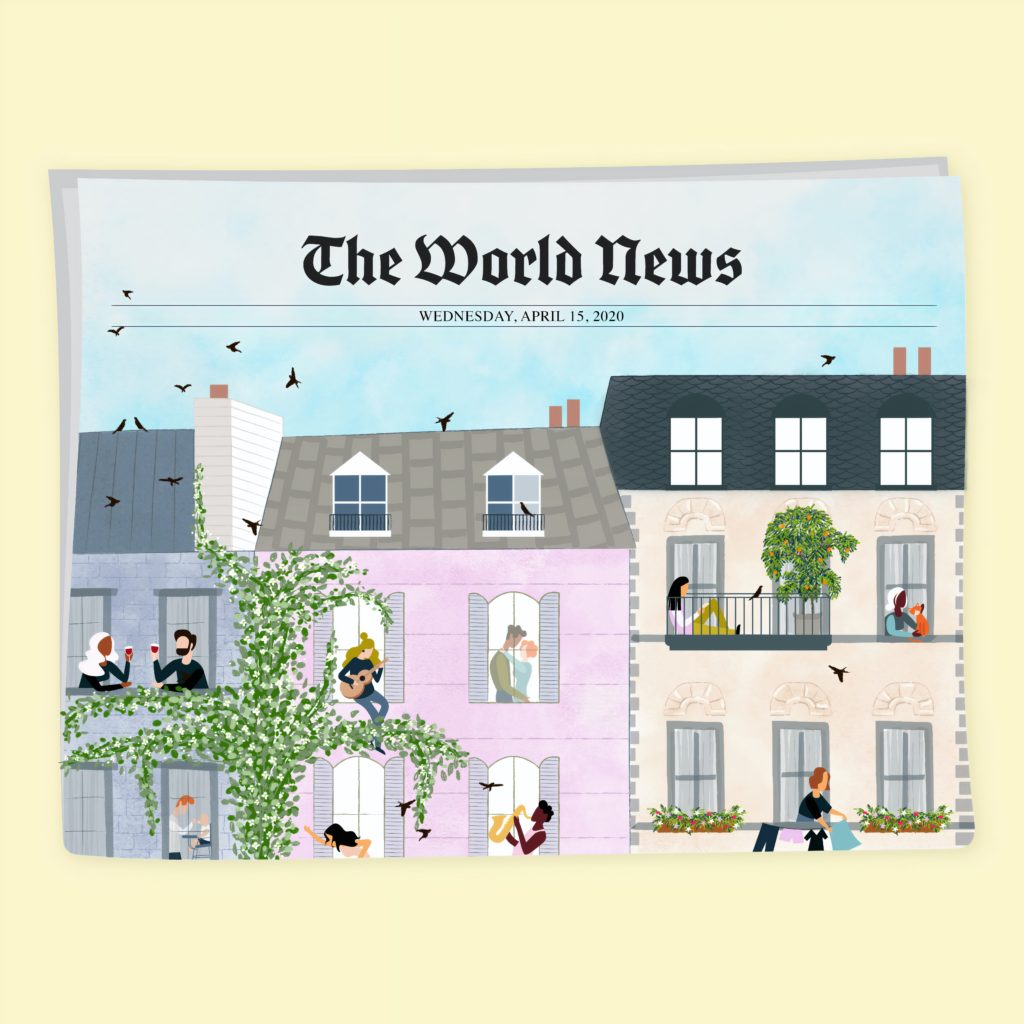 So, how do you help kids navigate the COVID-19 pandemic and support them in processing their experience?
Make space to connect so they can process. Lead by example.
Making space to connect with kids helps them process what is happening. When kids have a chance to process, it greatly increases their ability to allow their emotions and experiences to move through them instead of getting stuck.
Dedicate Time to Child-Directed Play Time
First, create time and space to play with your child. While any amount of time is good, a good goal is at least 20 minutes per week.
Some guidelines:
Allow your child to pick the activity and create the rules, even if it's not how the game is traditionally played.
Rather than asking questions as you might traditionally do, take direction from your child.
Let them know that they can do this during your special playtime and that during other times, the rules they have are the same as always.
While connecting with your child during this time is the priority, you may not help but notice parallels between their play and real life. Play can be a window into a child's unspoken or spoken internal experience. Hold this information with compassion and do not ask the child directly about it. If you are concerned about something they say or do, speak with a therapist.
Ask Your Child Questions
Unlike child-directed playtime, asking questions is encouraged during this form of connecting. Keep an eye out for areas of misunderstanding as you listen to your child's responses and consider if they may benefit from additional knowledge.
Some question ideas:
What do you know about COVID-19?
What questions do you have?
Do you have concerns about COVID-19?
What ways to do you feel empowered to protect yourself?
Explore and Validate Your Child's Feelings
During this opportunity to connect, your objective is to show your child that you are interested, hear them, are actively engaged to understand them, and validate their feelings.
Ask them about thoughts or feelings they are having about COVID or any COVID-related topics such as returning to school, online school, or visiting relatives during a pandemic.
Keep in mind:
You do not have to agree with your child to validate them.
A child who feels heard and understood feels safer internally and in relationships.
Safety and cooperation and directly linked.
Make Space to Express Feelings with Art or Objects
To further explore feelings, invite your child to draw or paint their feeling or pick a toy that represents their feeling. In order to encourage your child or help them feel safer, you can do the same.
Then, spend time with the feeling before trying to help your child feel better.
Consider asking:
How big is your feeling? Is it small, medium, large, or huge?
Does your feeling have a color or shape?
Is there anything your feeling is saying?
Let Kids be Kids
In addition to looking for opportunities for your kids to discuss COVID or express their feelings, create space for normalcy, laughter, novelty, and fun.
Check In with Yourself
Last but not least, be mindful of your emotions and actions. Children take many cues from parents and while they are good intuiters, they tend to be bad interpreters (Frank Anderson). This means it's helpful if you clearly demonstrate dealing with emotions in a healthy way.
So, what does that really mean? There is no such thing as perfect parenting but the best way to model health is to parent from your best parenting self and not from parts of you that feel strongly. Doing so will ultimately promote emotional health in your child.
Sometimes, the most helpful thing you can do for your child is to get support for yourself.
In conclusion, connecting is a compassionate act with the potential to make a big difference — whether you wish to help kids navigate the COVID-19 pandemic or any stressful life experience.
While it can be easy to want to fix something a child is feeling, listening and working to understand and validate them is often the most powerful support you can offer. This alone often helps children feel better with no other intervention.
Sometimes more intervention is needed and in these cases, use it only after the child feels fully heard and understood.
---
Bonus Resources
The Story of the Oyster and the Butterfly by Ana M. Gomez
This storybook helps children understand COVID-19. It is free to download and available in multiple languages.
COVID-19 Time Capsule by Natalie Long of Long Creations
These free downloadable workbook pages give kids a way to capture their experience and make a keepsake for this historical time. Available in multiple languages plus versions for kids and adults.
---
---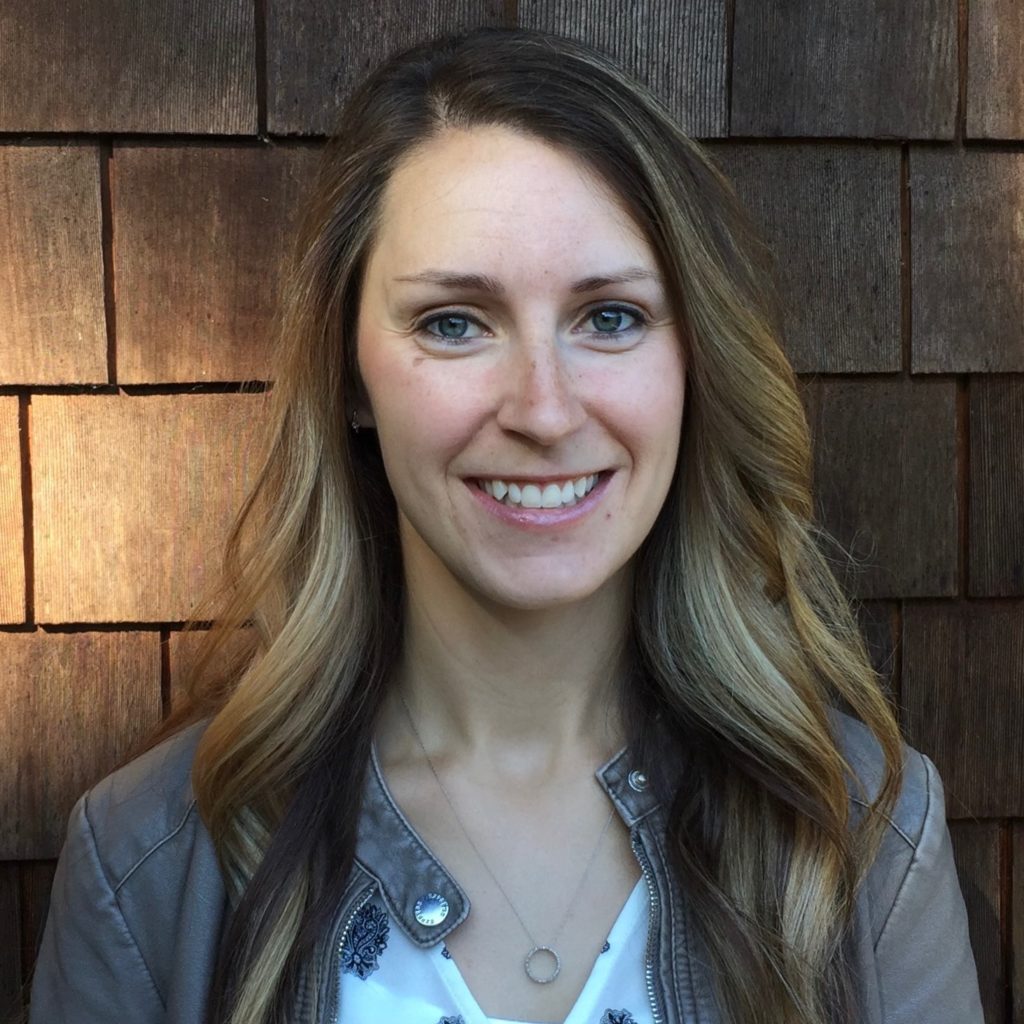 Rita Stevermer, LPC, RPT is a Licensed Professional Counselor, Registered Play Therapist, and the owner of Ladybug Counseling.
With an integrated approach, utilizing multiple therapeutic modalities, Rita tailors each treatment plan to the unique needs of each client. She is passionate about working with youth and empowering them to cultivate well-being and experience emotional health.